The Mill House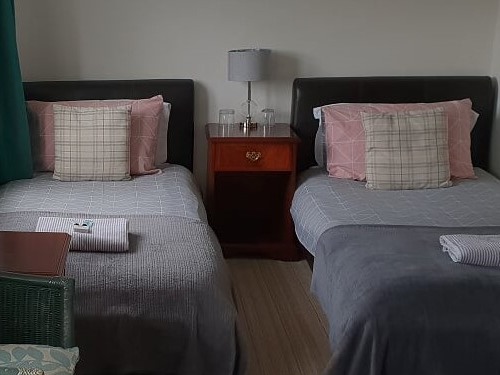 The Mill House offers boutique style en-suite accommodation in tasteful surroundings with lovely comfortable rooms and free off road parking, free tea/coffee, towels & toiletries, high speed Wi-Fi and TV & DVD player are also provided. We operate a simple express check in system for our guests'convenience.
Situated 2 mins walk from Nine Springs Country Park, the largest in South Somerset and Ham Hill Country Park an area of outstanding beauty just a 10min drive. This is the perfect area for walking, from lovely countryside hikes on our doorstep to beautiful walks along the scenic South West Coastal Path just 35 minutes drive away.
Yeovil Town Centre has its own theatre, cinema complex and two leisure centres along with all the usual restaurants and is only 5 minutes walk from The Mill House. Yeovil Golf Club is situated behind our property and boasts both a 9 hole and 18 hole course and a club house which is open to the public.
We have always believed that customer satisfaction is the key to success in any business and have applied that principal to The Mill House. We aim to provide our guests with a pleasurable experience when they stay with us.